This is a full update! If you want info on the new single, scroll to the bottom! 
Hey friend, I can't believe it's already August… this year is flying by!
As I posted on Instagram and Facebook recently… the album I'm writing is taking longer than I anticipated because of how all-consuming Mythologie Candles has become!
I'm certainly not complaining, because I love it and I'm on a big mission, but the reality is that it has slowed down the album process. The good news is that I'm less worried about hitting deadlines and more focused on writing from the heart and that always turns out better in the end anyway 🙂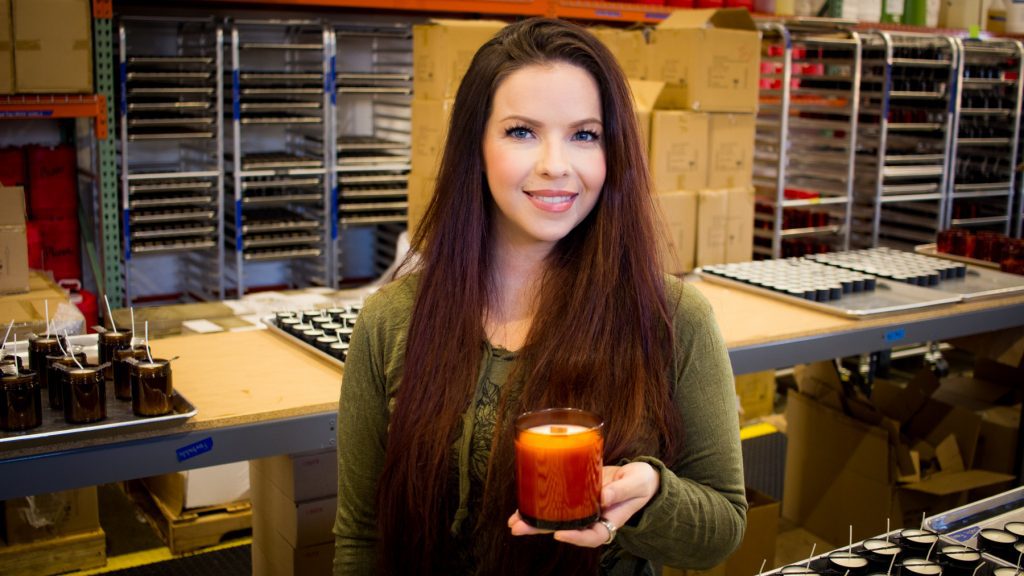 Recently I traveled to San Diego to my first ever Comicon event. It was a whirlwind! And jam packed as well!
I attended on the Friday, and was in the famous Hall H with the new Amazon 'Rings of Power' cast, showrunners, and the composer of the show, Bear McCreary!
The new trailer they dropped was really great, and they also showed several clips of footage only released for Comicon. I met with several Tolkien authorities and even a Tolkien scholar (he's known as the Tolkien Professor — Corey Olsen), and they are all feeling very optimistic about the show. Time will tell!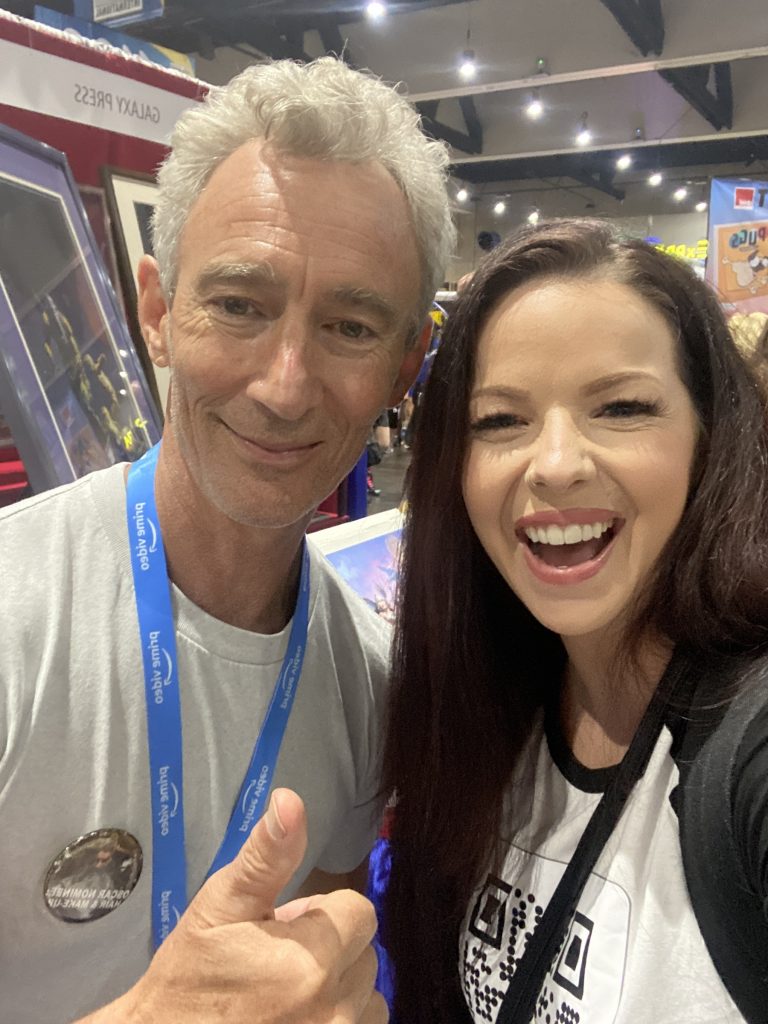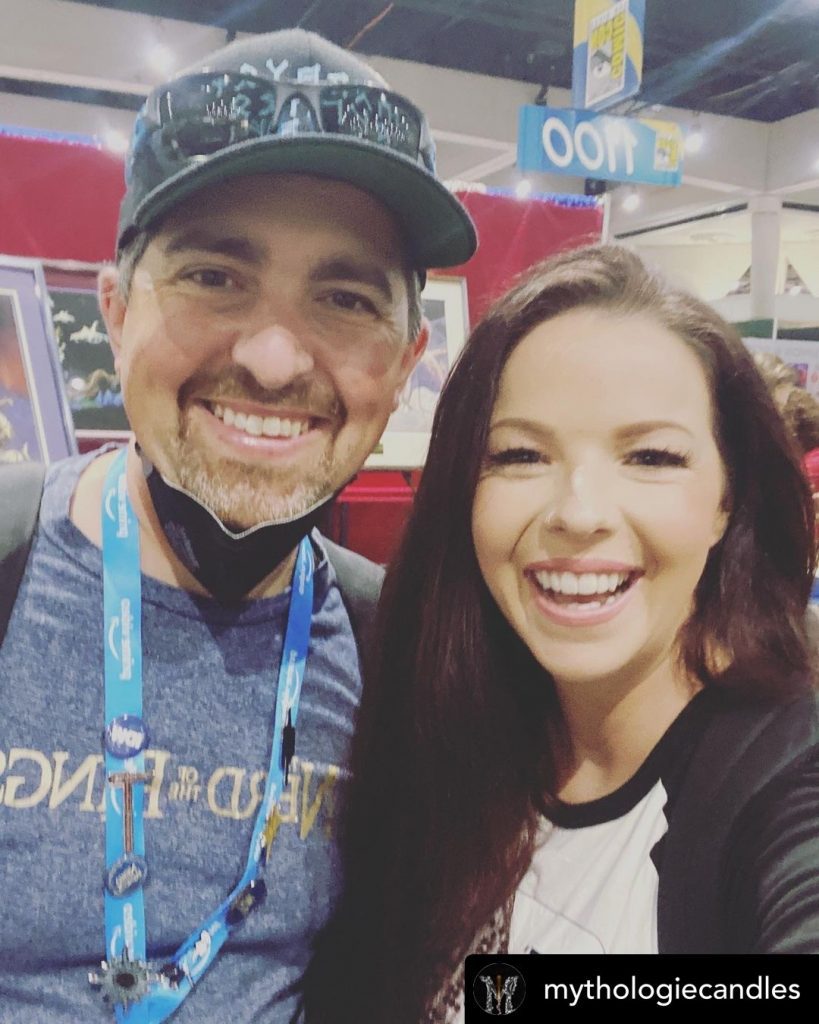 New Music
New Music Here's the big news: I'm releasing a NEW version of Sleeping Giant this Friday, August 5th! 
It's a folk version, which I think you'll love. Perfect vibes for Renaissance Faires and summer chill playlists!
If you liked the original Sleeping Giant but harsh vocals aren't your thing, you'll love this version as it's just my voice on it. I can't wait to hear what you think!
It will really help me out if you share this pre-save link with your friends on social media, as well as Instagram stories, email, etc. The more people pre-save the link and listen on the day it's released, the better my chances are of charting and making it onto main playlists, etc. Let's spread the love of fantasy, folk & metal music!
Here's the link if you want to copy/paste it to your own social accounts:
https://ffm.to/leah-sleeping-giant-folk
(P.S. it's my first time trying out this pre-save feature, so if you have any problems, please reply and let me know!)
That's it for today, I hope you enjoyed the updates!
The next single… will be heavy 😉
If you'd like to support this album, you can buy me a virtual coffee right here and all proceeds will go directly to the making of this music!
---
Here are the best ways you can support me as an independent artist:
📸 Follow me on Instagram
📺 Subscribe on Youtube
👥 Follow me on Facebook
🎵 Visit the Official LEAH Shop!
☕ Donate a Virtual Coffee to support the new music in the making!
Want more magical items and music?